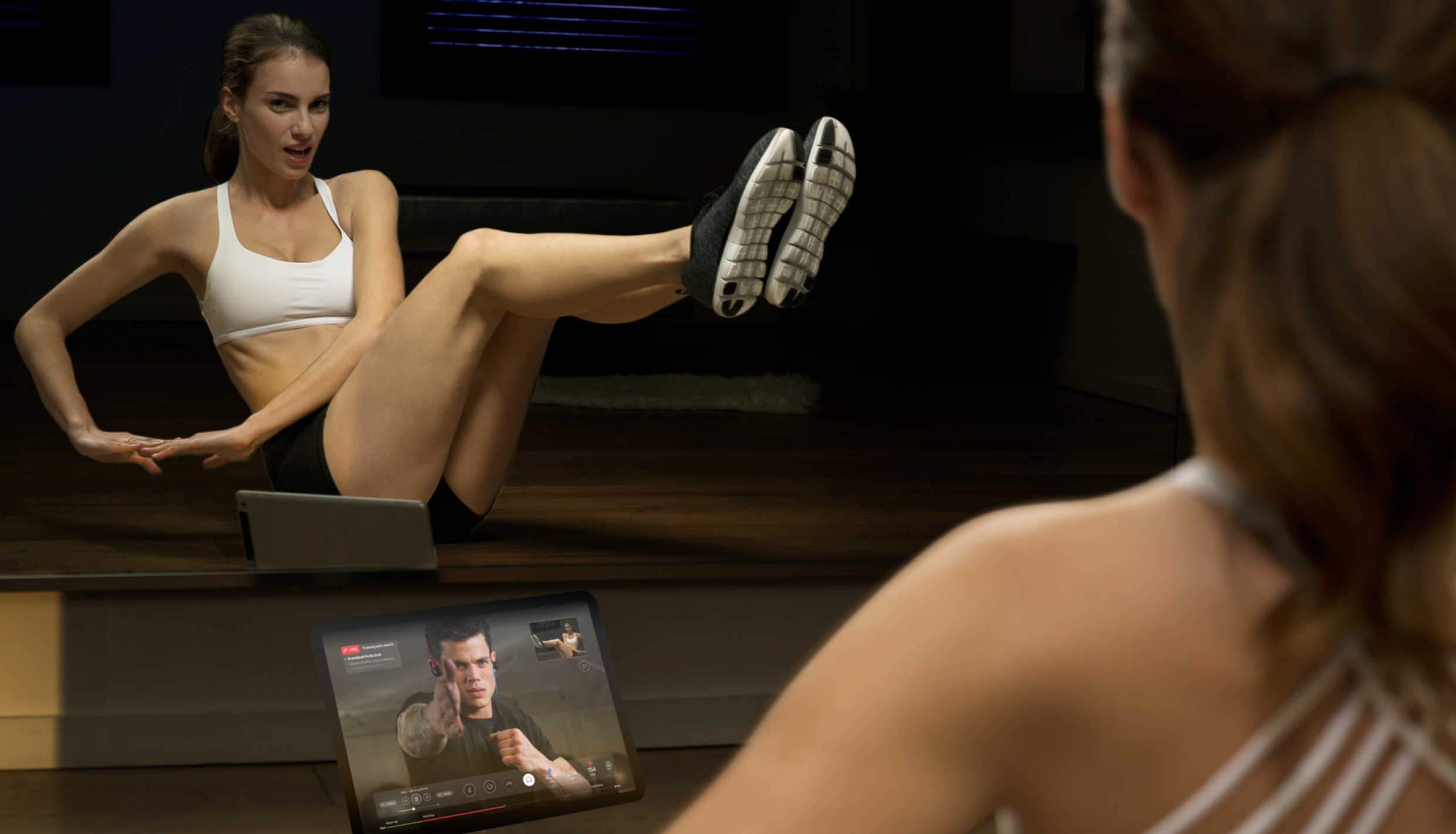 The Offer
Free 2 Week Trial and 20% Off Monthly Plan on any Live Online Personal Training
Finding time to workout is always a struggle. With Livekick, Blue365 members can save on personal training sessions whenever and wherever you want.  Livekick is the future of private fitness. Choose from training or yoga over live video with a private coach. Get fit and feel healthier with action packed 30 minute sessions that you can do from home, your gym or your hotel while traveling.
At Livekick, we believe fiercely in the importance of real, human interaction.  You won't find any pre-recorded content here.  Our trainers will motivate, provide tips on better form and correct movements when they need to.  And we do this wherever and whenever you want so that you never have to miss out in the race to secure a 5:30 a.m. spin bike, sacrifice a session because you're on a business trip or be locked out of the gym because 11 p.m. is when you want to sweat.
Livekick is the only fitness company offering live, remote personal training with a platform that is built around our members and your needs.
Get started with a 2 week free trial and 20% off any of our Livekick monthly plans with this exclusive Blue365 member pricing:
Rise - 1 x per week $103.20 
Elite - 2 x per week $183.20  
Warrior - 3 x per week $255.20 
The Terms
Members can reschedule any sessions up to 24 hours in advance. Find more details for frequently asked questions.
If a member is not satisfied with their membership, a member can cancel their membership anytime by contacting

hello@livekick.com

or sending a message.

Offer only valid for new members, not renewal memberships.

Livekick accepts all credit and debit card payment forms and Apple Pay.

Other important Terms and Conditions may apply. Read Livekick's 

terms of use

and

privacy policy.
This offer is only available on the Blue365 website.
Other important Terms and Conditions apply. Read our disclosure statement, terms of use, and privacy policy before proceeding further.