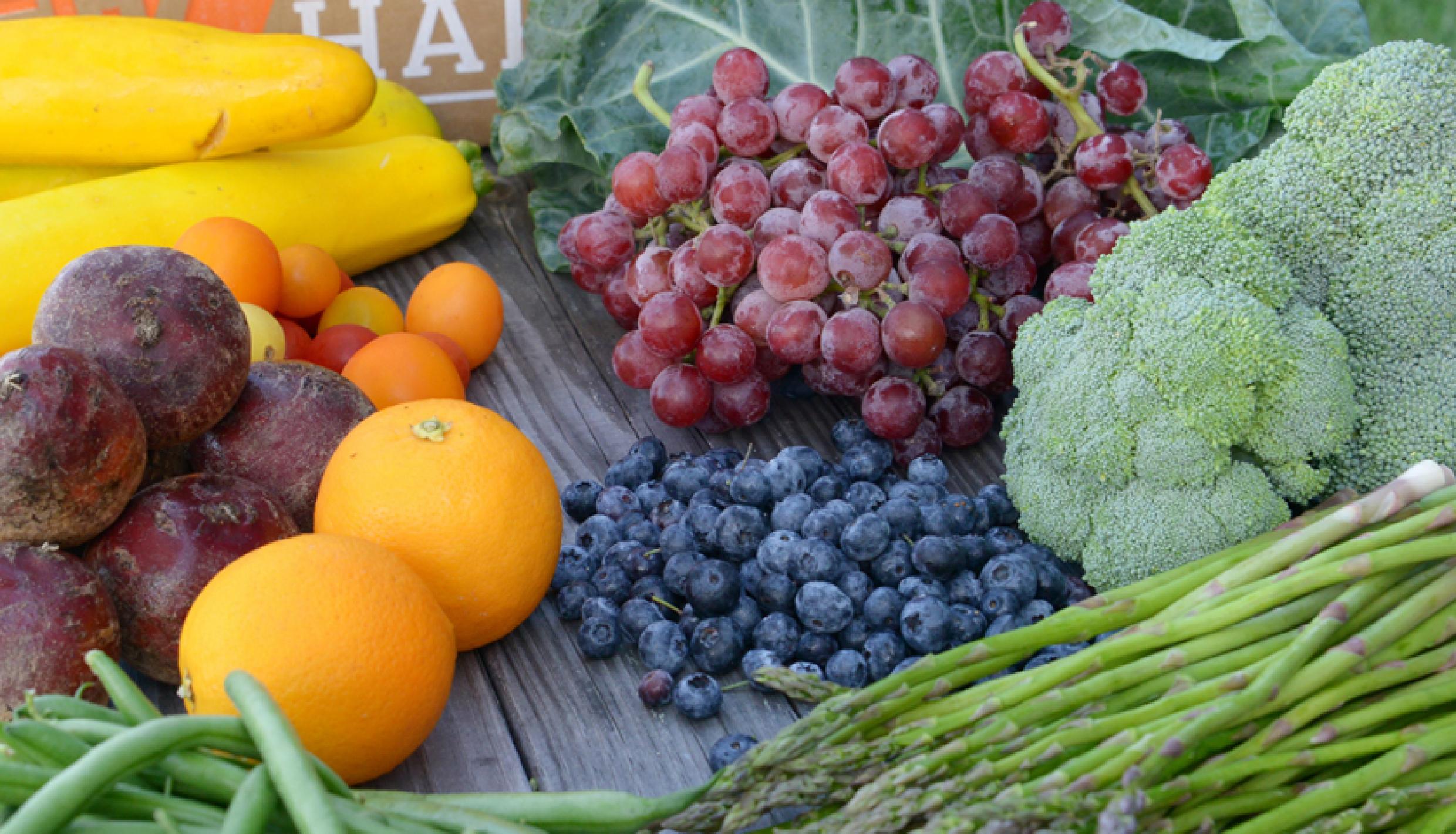 The Offer
New Members Receive $20 Off Farm Fresh Produce Delivery on First Order from Hungry Harvest
Hungry Harvest delivers farm fresh produce on a mission that's good for you and good for the planet.
Hungry Harvest provides the convenience of healthy, farm fresh produce delivery for less than the cost of a trip to the grocery store. Boxes start at just $15, and with three sizes to choose from, it's easy to find the right produce box that will work for you. Use your $20 credit any way you'd like! Try Hungry Harvest for free, go organic or add on items from their marketplace. 
Blue365 members receive a $20 credit for all new subscriptions to be used towards Hungry Harvest's customizable fruit and vegetable variety boxes and add on items like fresh eggs, cheese, bread, produce staples, coffee and more.
Hungry Harvest doesn't just deliver delicious produce to your doorstep - they're also on a mission to end food waste and hunger. Did you know that 20% of all produce goes to waste for the most ridiculous of reasons? Weirdly shaped, wrong sized or simply overproduced - Hungry Harvest rescues these perfectly good fruits and veggies that would otherwise go to waste and gives them a home - hopefully yours!
Convenient, healthy, farm fresh produce that is good for you, good for your wallet and good for the planet is just a click away.
The Terms
This offer is only available in select areas of DE, FL, MD, MI, NC, NJ, PA, VA and Washington, DC. To check if Hungry Harvest is available in your area, please visit: https://shop.hungryharvest.net/check-address.
Sales tax may apply depending on the customer's location.
Promotional discount of $20 is applied to account upon completion of subscription registration and applies only to first-time subscribers.
After subscriber has exhausted the Promotional discount, the subscriber will receive all future deliveries at full price for the duration of their subscription.
The Promotional Discount may not be combined with any other discount or offer. Hungry Harvest retail prices subject to change.
One discount per household. Promotional discount value may not be transferred to another person or account.
Hungry Harvest stands by each box they deliver, but should issues arise, please email Hungry Harvest directly within 7 days after delivery and Customer Support will assist you. For questions, please email Hungry Harvest at family@hungryharvest.net. 
Other Terms and Conditions apply. Read the Hungry Harvest's Terms of Use at: www.hungryharvest.net/terms-of-use/.
This offer is only available on the Blue365 website.
Other important Terms and Conditions apply. Read our disclosure statement, terms of use, and privacy policy before proceeding further.