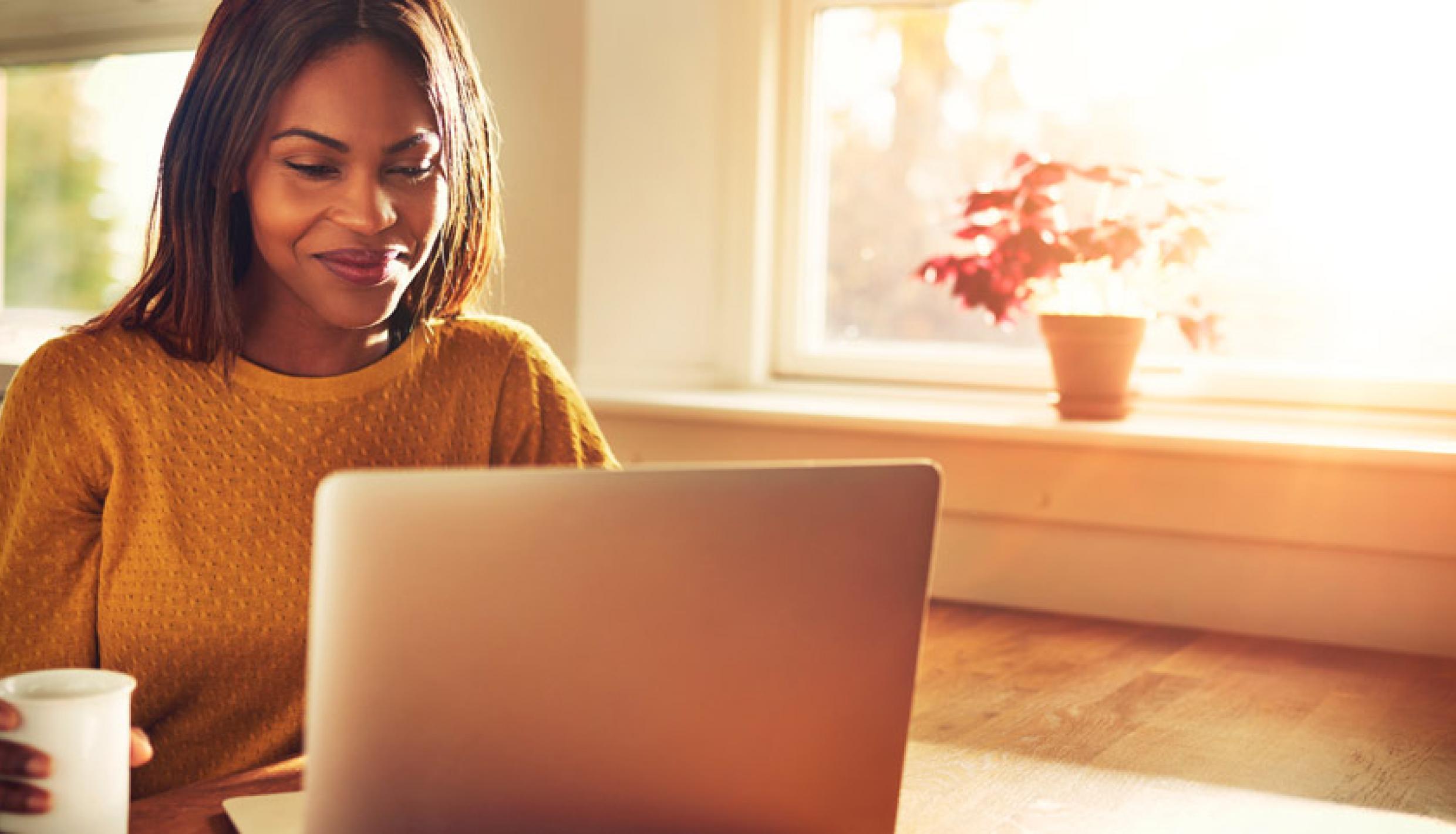 The Offer
Improve Your Mental Health with Unlimited Access to Live, Expert Teachers With Interactive, Online Mindfulness Sessions
Building new skills to protect your mental health is one of the best strategies you can use to maintain great health and performance in every area of your life.  As part of your Blue 365 membership, you are eligible for a 50% discount on eMindful's mindfulness solution, eM Life, with proven programs that help with everything from anxiety, sleep improvement, parenting, managing financial stress, weight loss, and more.
eM Life includes unlimited access to live, expert teachers, with interactive, online mindfulness sessions available multiple times every day of the week, and hundreds of hours of on-demand content on a variety of topics and health concerns. Programs are available in English, Spanish (as of June 1, 2022) and French Canadian.
The programs have consistently delivered positive results for over 12 years, and will help you manage stress and anxiety, improve focus, and enhance your overall well-being.  Explore eM Life today.  
Choose from two different subscriptions:
Sprout subscription includes:

Unlimited daily live sessions and on demand library

50% discount on Immersive, long form chronic condition programs 

Unlimited access to free on demand programs
Applied Program purchases
Enhanced on demand purchases
Regular price is $9.99 per month or $99 per year.  Blue365 members pay $5.00 per month or $49.50 for the first year

Grow 

subscription includes:

 

All benefits from Sprout 

Unlimited use of daily live and on demand programs

Unlimited access to Applied Programs
All features of eM Life
Regular price is $360.00 per year. Blue365 members pay $180 for the first year
The Terms
This 50% offer applies to eMindful's subscription plans.

Month-to-month subscribers may cancel at anytime for any reason at their sole discretion, after which future recurring payments will no longer be charged and access will end at the end of your current term month. Annual subscribers have a money back guarantee for seven days from the date of sign up or renewal, after which no pro-rated refunds will be given. Monthly and Annual subscribers can cancel via your online profile.  To request a refund, please send an email to support@eMindful.com.  Course fees will not be refunded once you are within three hours of the class start time.  Read eMindful's full refund and cancellation policy for additional details. 
eM Life is a registered trademark of eMindful Inc.
This offer is only available on the Blue365 website.
Other important Terms and Conditions apply. Read our disclosure statement, terms of use, and privacy policy before proceeding further.