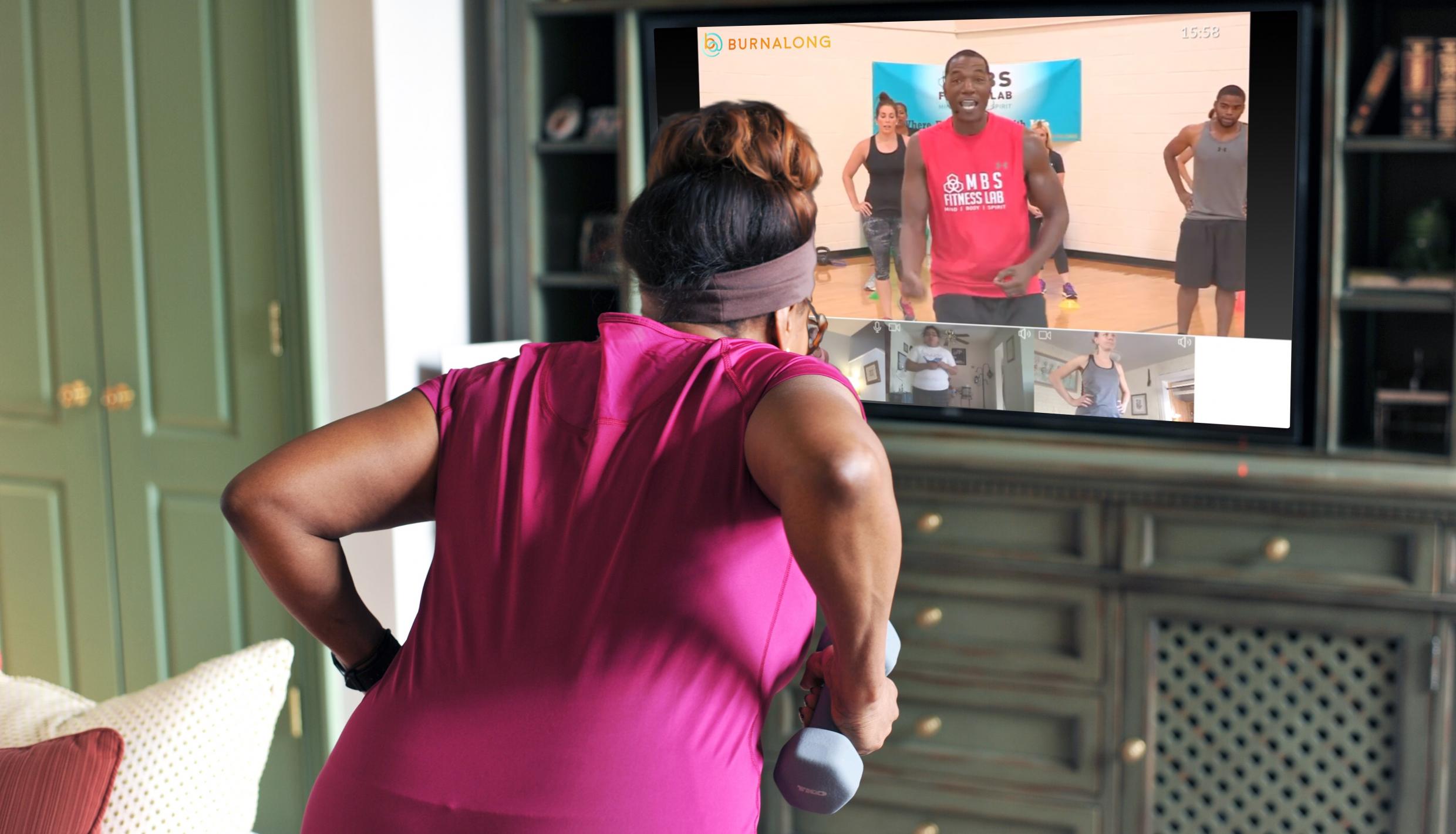 The Offer
Only $39/Year or $7.99/Month for Unlimited Access to BurnAlong Personalized Health & Wellness Training
Maintaining your ideal health and wellness often comes down to having the time and convenience.  BurnAlong makes it easy to stay on track wherever you are, without any equipment needed.
Blue365 members can pay $39/year (normally $120) or $7.99/month (normally $14.99) that includes 1,500+ videos across 40+ categories – from cardio to mindfulness to stress management.  Classes are led by hundreds of health and wellness professionals, with programs to follow and new classes added daily.  BurnAlong members range from amateur athletes to beginners to people struggling with chronic conditions.  Classes include Barre Unhitched, Core Shred, Lower Body Burn, Standing Abs and much more.
Looking for support?  See and hear the friends you invite with live video while you take a class together.  BurnAlong meets you wherever you are by providing programs with trainers and coaches, or get smart recommendations from machine learning.  Programs cover every step of life's journey including prenatal, kids, college, adult, fit over 50, diabetes, chronic conditions, stress, insomnia, financial wellness, and more.
The Terms
Unless you cancel prior to the expiration of your current subscription, BurnAlong will automatically renew your subscription on each monthly or yearly (depending on the Subscription you have chosen) anniversary of the date that BurnAlong charged your credit card for your first subscription fee.

To cancel your BurnAlong subscription, call

800-216-0253.  

There you can cancel or change your subscription.

Click Here For BurnAlong's full Terms of Service (https://www.burnalong.com/terms-of-service/).
BurnAlong is a registered trademark of BurnAlong, Inc.
This offer is only available on the Blue365 website.
Other important Terms and Conditions apply. Read our disclosure statement, terms of use, and privacy policy before proceeding further.