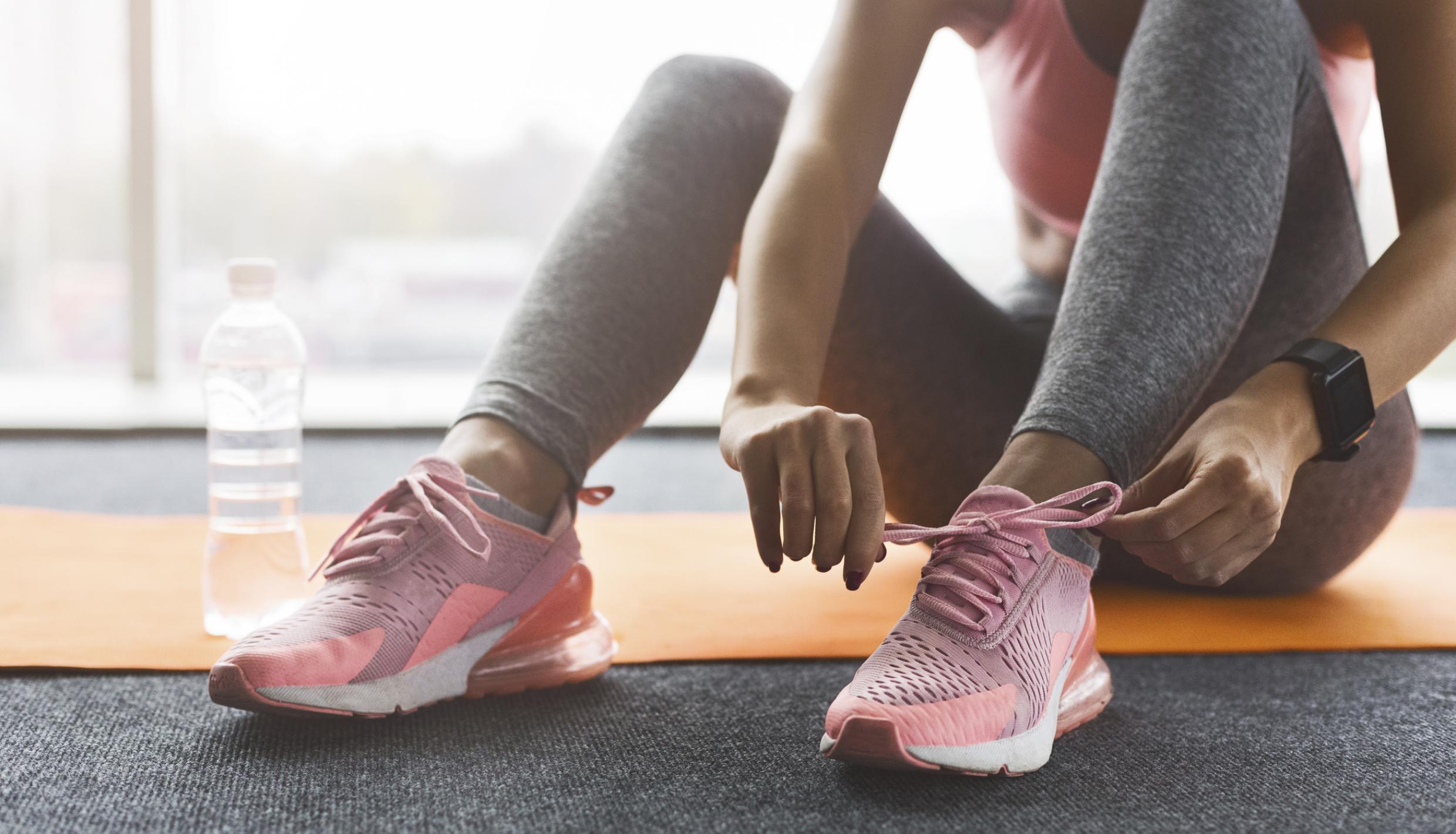 The Offer
In Addition to Using 10,000+ Gyms Nationwide, You Can Now Work Out at Home and on the Go. Act Now to Have the $29 Enrollment Fee Waived and Save $14 Off Your First Month of Membership*
Whether your goals are physical, such as losing weight and maximizing energy, or emotional like dealing with stress and improving your mood, Fitness Your Way can help you meet your goals, on your budget and do it all on your own time. 
Fitness for your budget
Only $29 per month, plus local tax.
Fitness for your time
Experience live classes including boot camp, yoga, dance, strength training, cardio-interval workouts and more!
Visit any of the participating fitness location—anytime, anywhere — as often as you like.
Locations include select Anytime Fitness®, Curves® and Snap Fitness®. A limited number of Gold's Gyms and YMCAs in certain areas are also participating. Use the Fitness Your Way gym locator below to locate gyms near you.
Flexibility to achieve your goals
With 10,000 locations, find fitness facilities that fit you and your needs.  Use the ZIP code finder below to find gyms in your area.  You may only visit gyms that participate in the Fitness Your Way program. 
Get 24/7 access to On-Demand videos – from strength training to meditation.
Fitness Your Way Gym Locator
The Terms
*Fitness Your Way membership fee is $29.00 per month plus applicable sales tax. Limited time waived enrollment and $14 off offer expires 3/31/21.
Details of the offer may vary depending on the Blue Cross and/or Blue Shield Company you are affiliated with.
If you are interested in purchasing more than one membership for your family, read the below instructions carefully:

Memberships are per individual, not per family. Each individual must purchase their own membership with Tivity Health. Family rates are not available.
Each family member must register and create his/her own unique account on www.Blue365Deals.com, as each member needs to have their individual healthcare coverage verified during the redemption process.  
After each family member has redeemed the Tivity offer on Blue365, each family member must register and create his/her own unique account on the Tivity Health website.
Email addresses cannot be shared among family members.    

Individuals must be 18 and over to purchase a membership. 
Monthly fee includes basic membership only. Access to additional services such as personal training, spa services, classes, or access to a pool or whirlpool vary by facility. To verify access to additional services, contact Tivity Health at 888-242-2060 (Monday – Friday 9 a.m. – 6 p.m. EST) or the gym directly.
You must purchase a fitness membership in order to receive access to complementary and alternative medicine discounts. Complementary and alternative medicine discounts may not be available at all Blue Cross and/or Blue Shield Companies.
To learn more about the complementary and alternative medicine practitioners near you, or to receive a list of providers, their addresses and discounts available, call Tivity Health at 888-242-2060 (Monday – Friday 9a.m. – 6 p.m. EST).
Tivity Health is a registered trademark of Tivity Health, Inc.™, and/or its subsidiaries and/or affiliates in the USA and/or other countries.  All other brand names, product names, registered trademarks, or trademarks are the property of their respective owners, which are in no way associated or affiliated with the Blue Cross and Blue Shield Association.
This offer is only available on the Blue365 website.
Other important Terms and Conditions apply. Read our disclosure statement, terms of use, and privacy policy before proceeding further.