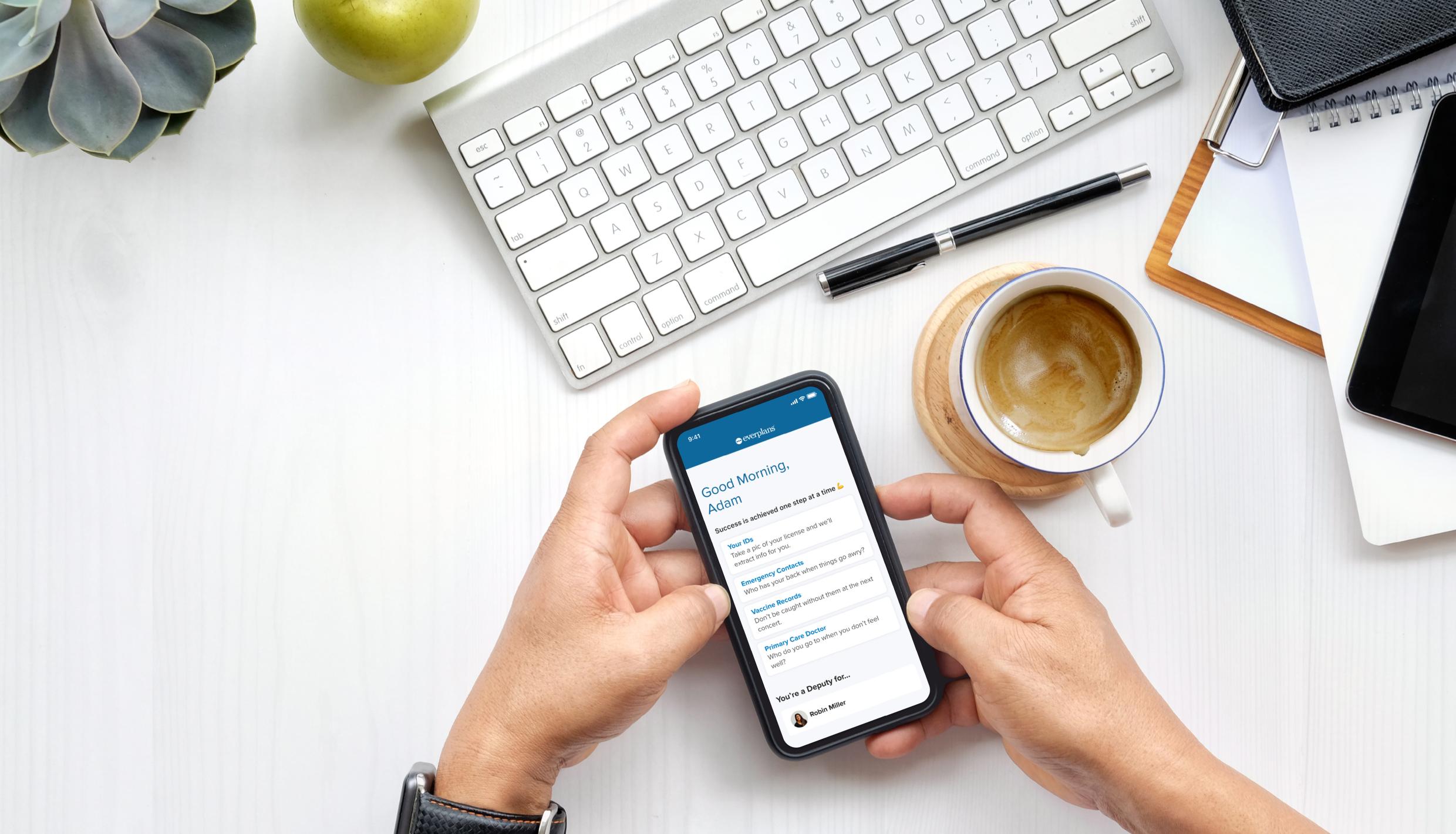 The Offer
Store and Share Everything Important With a $25 Annual Premium Subscription (Regularly $99.99)
Everplans gets your household and life organized. Everplans guides you through it all: from insurance cards to your emergency contacts; from sharing your Will and other important documents with the right people in your life, to making sure your family knows how to work the new thermostat. 
Our smart digital vault is built to securely store all this vital information in an encrypted and quickly accessible manner, and our smart sharing capabilities are engineered to give your family easy access to the information they need, when they need it. You're likely cobbling together a range of different solutions to try and keep your home and life organized. With Everplans you have a simple single solution specifically designed just for this. 
Everplans assesses where you are in your organization journey, and then guides and motivates you to complete bite-size tasks that take no more than five minutes, so becoming better organized is super doable and rewarding.
Everplans maintains the highest levels of data security and privacy. Everplans is both SOC II and HIPAA compliant - which means that all data on our platform is as secure as your bank, and as private as your doctor. All user plan information is only available to the user themselves (and to those specifically designated by the user), and Everplans uses multiple methods of encryption to protect user information.
The Terms
This offer is for one individual Everplans subscription only and cannot be used in conjunction with other Everplans promotions or discounts.
Renewal after the first promotional year will be subject to market rates and promotions offered at that time.
Everplans is a registered trademark of Everplans
This offer is only available on the Blue365 website.
Other important Terms and Conditions apply. Read our disclosure statement, terms of use, and privacy policy before proceeding further.