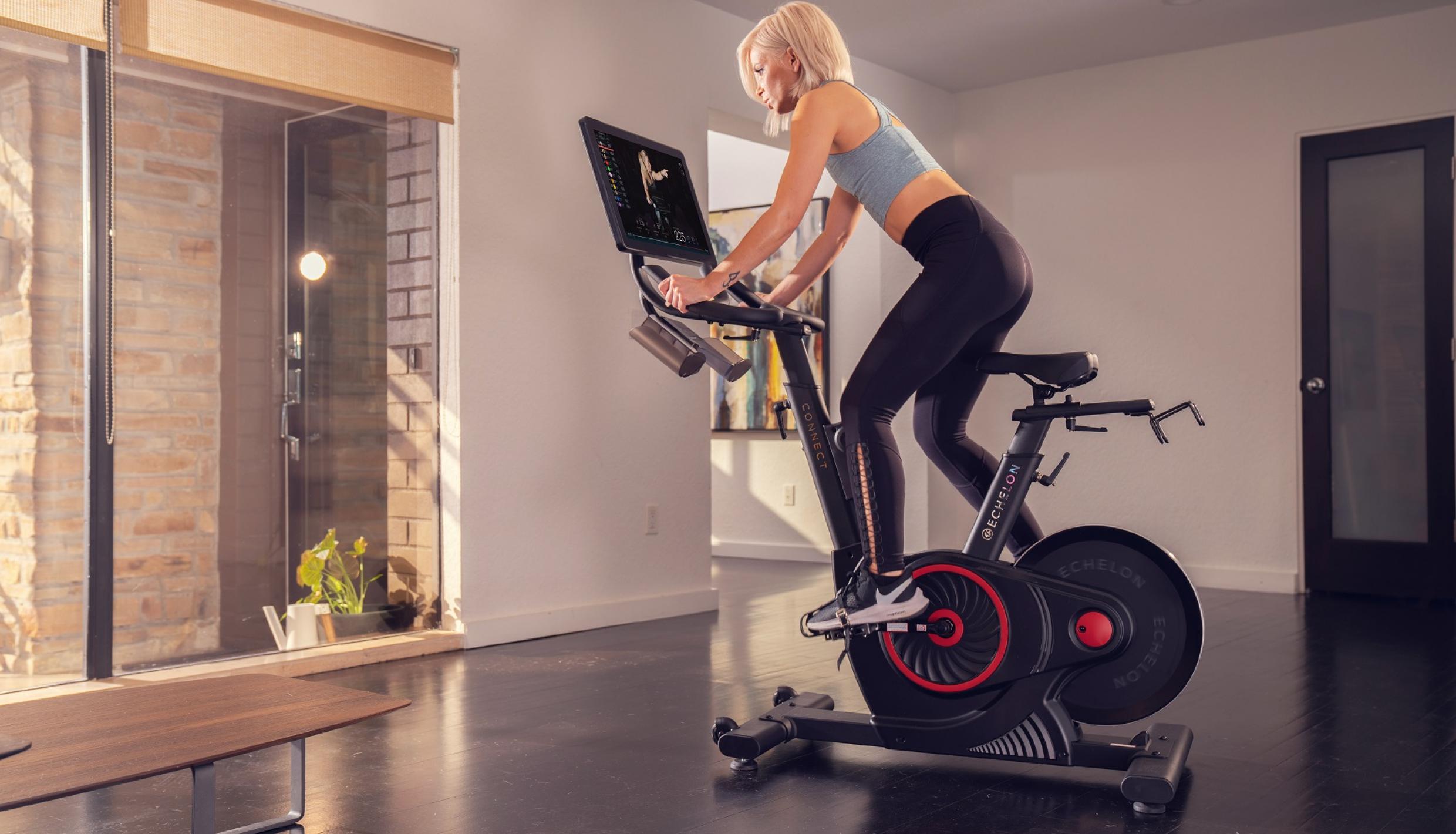 The Offer
Save Up to 40% Off MSRP on All At-Home Fitness Products Including Connect Bikes, Connected Rowers, Smart Mirrors and Treadmills - Plus Get Free Shipping.
Enjoy your Blue365 member savings on Echelon Fitness's top connected home gym products. Members have access to discounts on fitness equipment, content, and coaching directly through Echelon Fitness Multimedia. Financing is available. Bring interactive cycling classes to your home, and join a supportive community of riders & world-class trainers who train together.
Members will save an additional 13% on the purchase of any Echelon product when combined with the purchase of any premier subscription during the month of January 2023.
Blue365 Member Pricing
Echelon Fitness Pricing

| Model | MSRP | Blue365 Price |
| --- | --- | --- |
| GT+ Connect Bike | $899.99 | $809.99 |
| Connect Bike Ex3 | $799.99 | $719.99 |
| Connect Bike Ex5 | $999.99 | $899.99 |
| Connect Bike Ex5s | $1,499.99 | $1,349.99 |
| Connect Bike EX-7s | $1,999.00 | $1,799.10 |
| Connect Bike Ex8s | $2,299.99 | $2,069.99 |
| EX-Pro Bike | $4,199.99 | $2,879.10 |
| Stride Treadmill | $1,299.99 | $1,169.99 |
| Row | $999.99 | $899.10 |
| Row-s | $1,599.00 | $1,439.99 |
| Row-7s | $2,199.99 | $1,979.99 |
| Smart Mirror 50" | $1,499.99 | $1,349.99 |
| Smart Mirror 40" | $899.00 | $899.99 |
Check out Echelon's Episode on the Rewriting Wellness Podcast
Connected Fitness Brings the World to Your Workout Without Leaving Home
Entrepreneur Lou Lentine traces his remarkable journey from selling laser lights and mops to revolutionizing the connected fitness industry with his latest company, Echelon Fitness. Listen now to hear about Lou's journey into the ever-changing home fitness industry:
The Terms
Sales tax applies and varies by state.
Installation is simple and most people should be able to Install themselves.  Youtube videos on installation are available under the Echelon FItness channel.  In-person installation is available at an additional charge.  Subject to availability.  
Products may be returned within 30 days in original condition.  A 20% re-stocking fee applies to all returns.  Cancelled subscriptions will be refunded on a prorated basis.  
Subscriptions are not subject to discount.
Echelon Fitness is a registered trademark of Echelon Fitness Multimedia.  
This offer is only available on the Blue365 website.
Other important Terms and Conditions apply. Read our disclosure statement, terms of use, and privacy policy before proceeding further.