How Blue365 Works
Joining Blue365 and redeeming our deals is easy as 1-2-3. Check our "how to" guide instructions below and start redeeming today.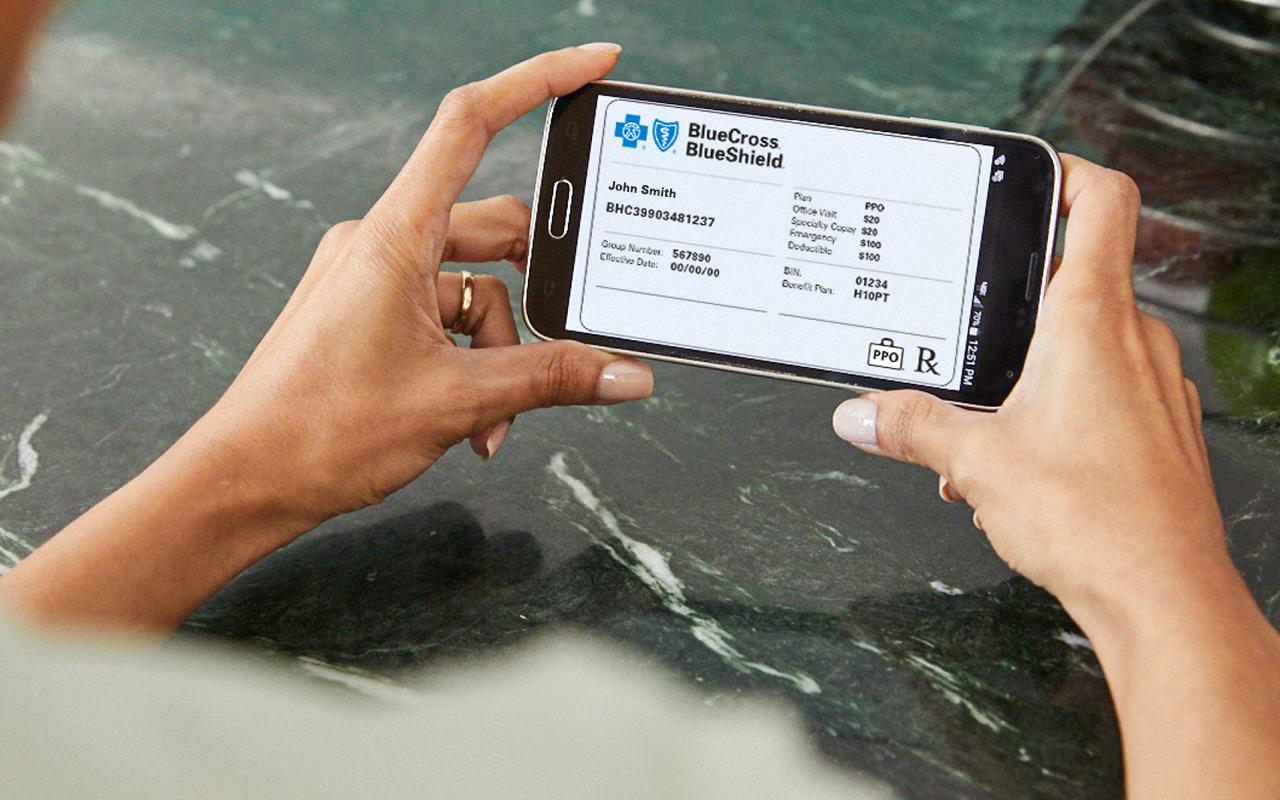 How to Register for Blue365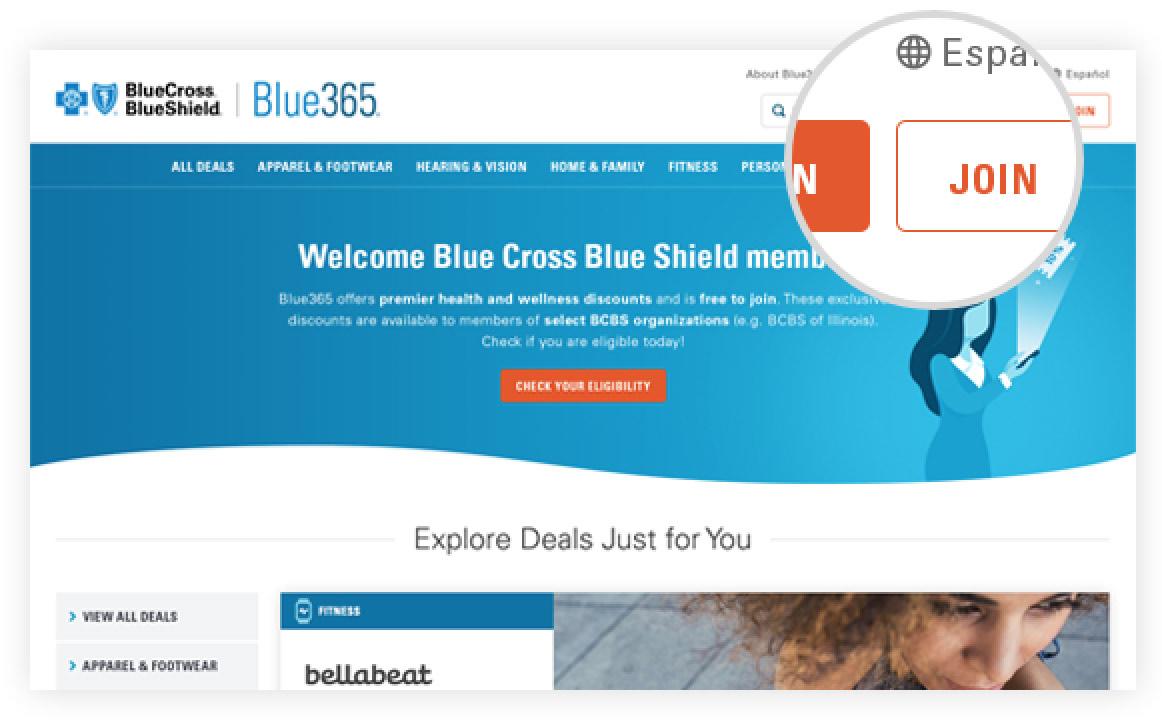 1
Click the Join Button
The "Join" button is located on the header at the top of the page and also on the footer at the end of the page.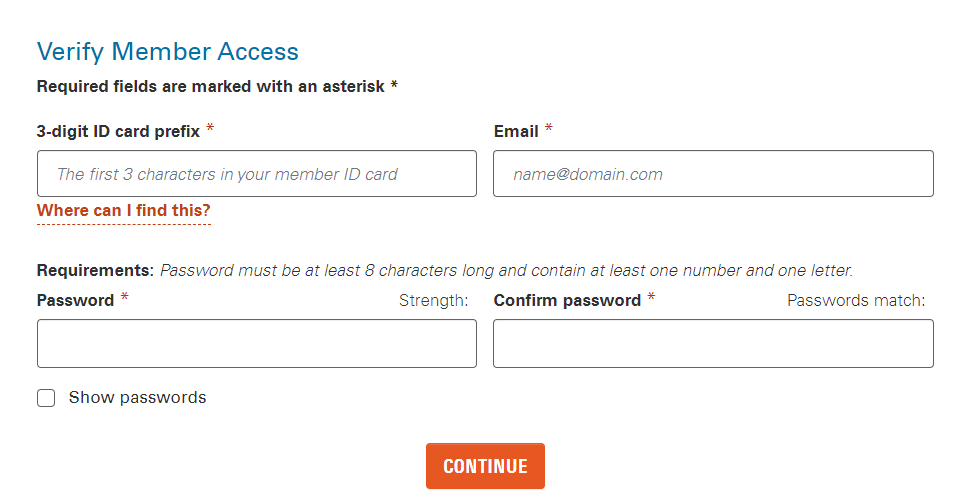 2
Enter Your BCBS Member Information
Our exclusive deals are available to members of select Blue Cross Blue Shield organizations (e.g. Blue Cross Blue Shield of Michigan). To check your eligibility, simply enter the first 3 characters in your member ID card. Once verified, enter your personal information and accept the terms to continue.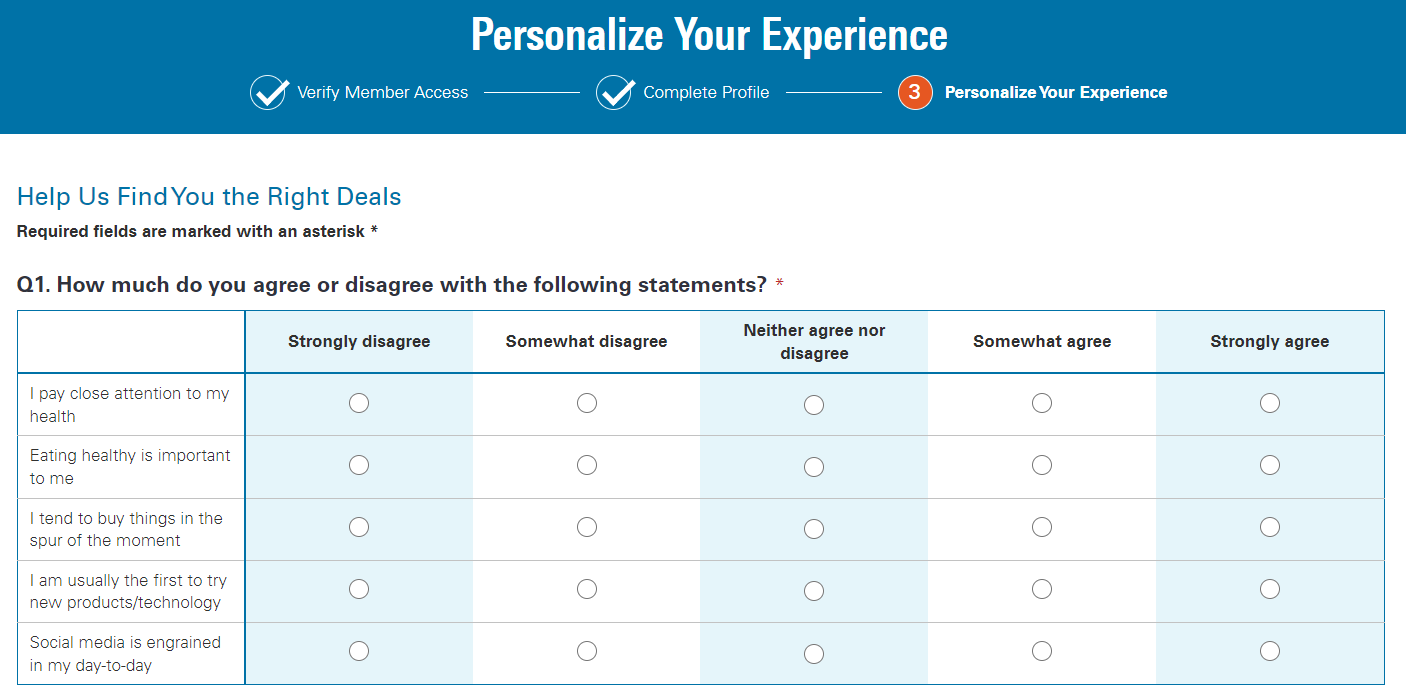 3
Complete Your Registration
Answer three questions to help Blue365 personalize your experience, click "Register", and you are ready to enjoy your exclusive member deals!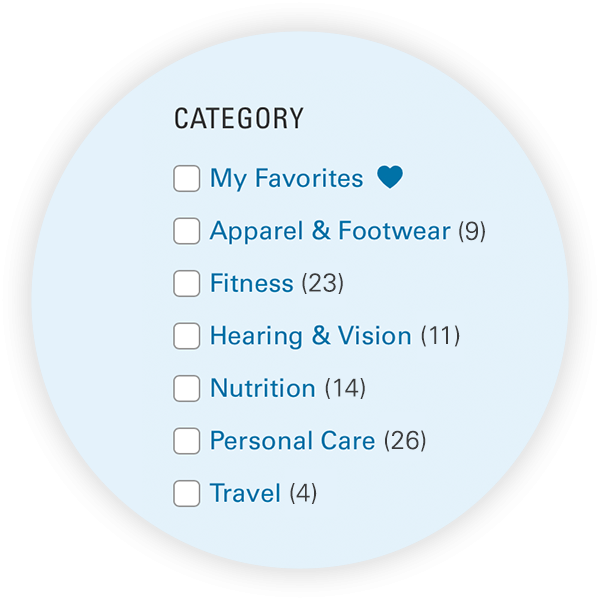 By Category
To filter by category, simply select one or more categories that are interesting to you. To find all deals available to you, just unselect the filters and all deals will be displayed.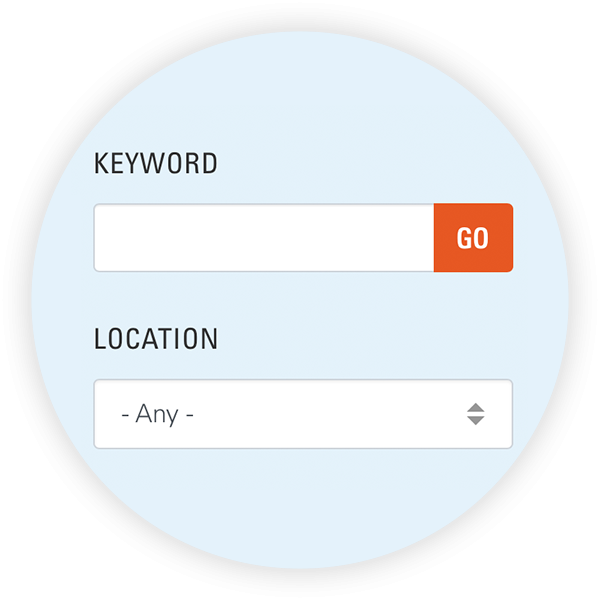 By Keyword
You can also find deals using keywords. You can search for a particular brand (e.g. "Reebok") or a product (e.g. "hearing aids" or "gym memberships").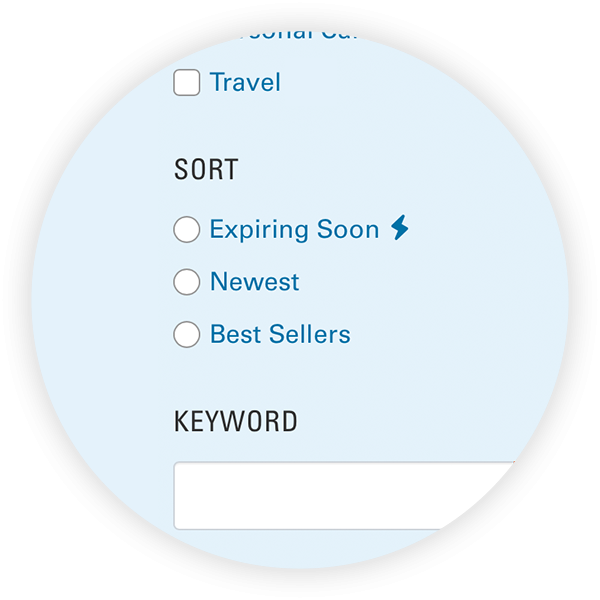 Sort & Refine
To sort deals that matter to you the most, sort by best-sellers, deals that are expiring soon, and in some areas, deals that are close to your location (based on plan info).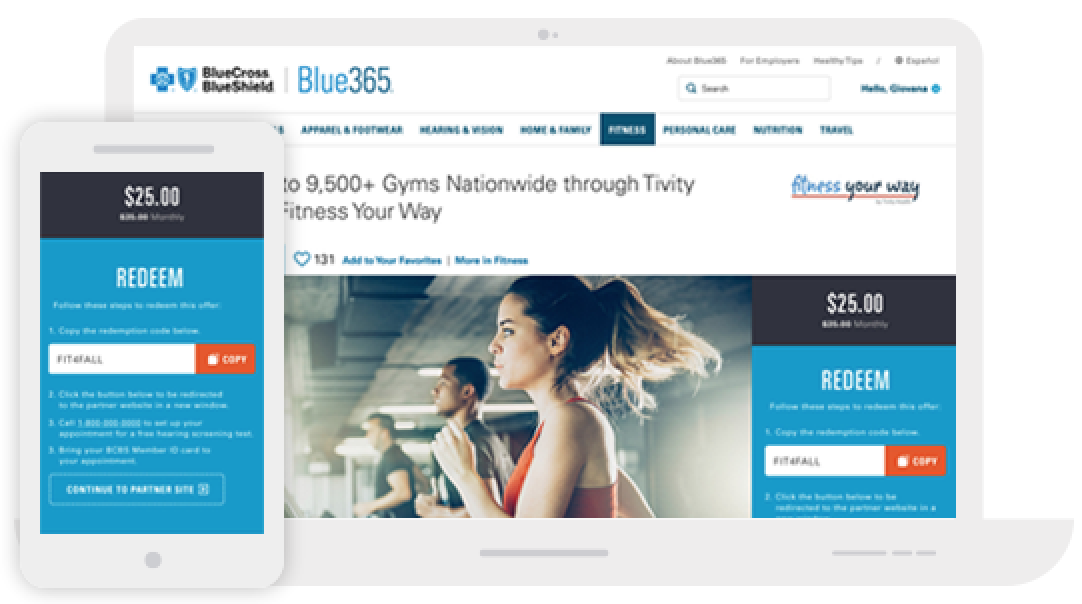 Read the Redemption Instructions
After you log in, the redemption instructions will appear at the top of all deal pages. Read them carefully as they will guide you step-by-step on how to proceed.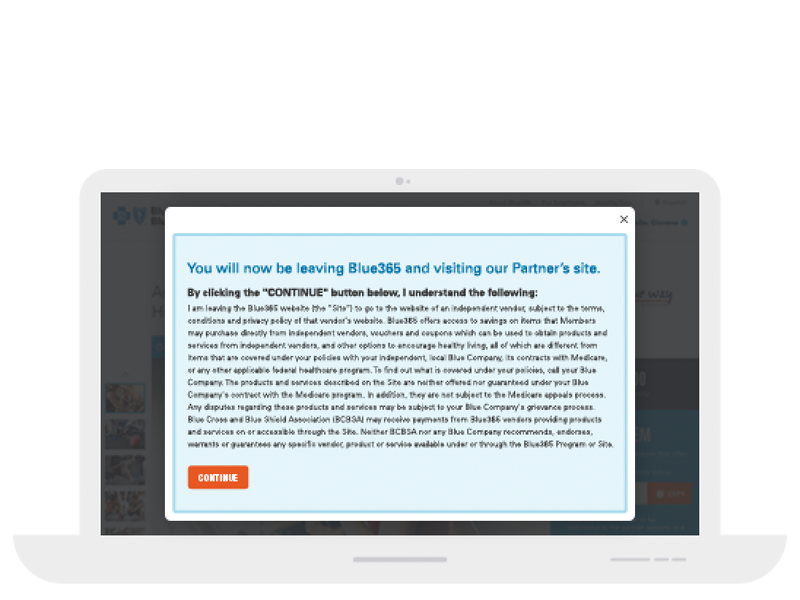 Redeem Online on Our Partner's Website
Most of our discounts can be redeemed at our partners' websites. If there is a promo code, you can copy the code by a touch of a button, before you click on the "Continue to Partner Site".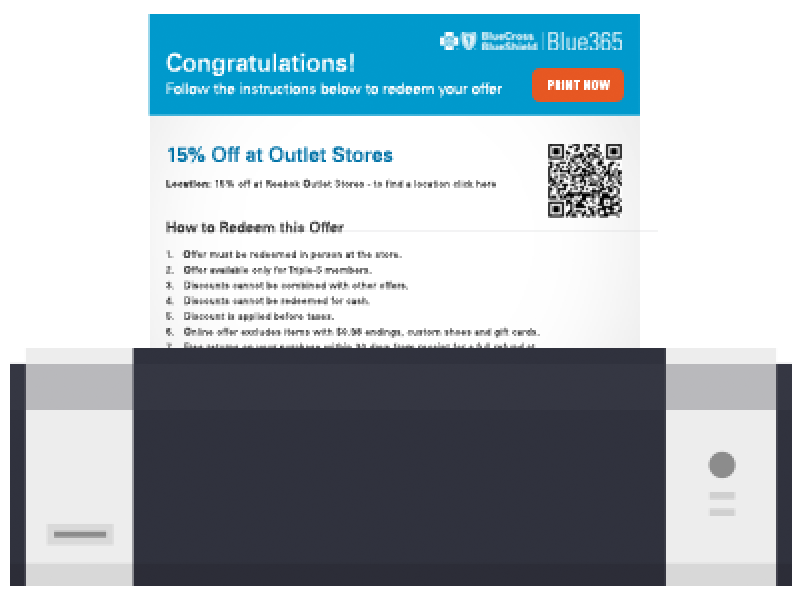 Redeem In-person Using a Printed Coupon
Sometimes our partners have a retail location where you can redeem the discount in person. To print the coupon, click "put name of button here" and bring it with you to redeem the discount.
 
Need Help?
Have a question or comment about Blue365? The best way to reach us is to use the Blue365 contact form. Alternatively, you can call 1-(855)-511-BLUE (2583). Tell us how we can help, and our Customer Service team will be in touch soon.