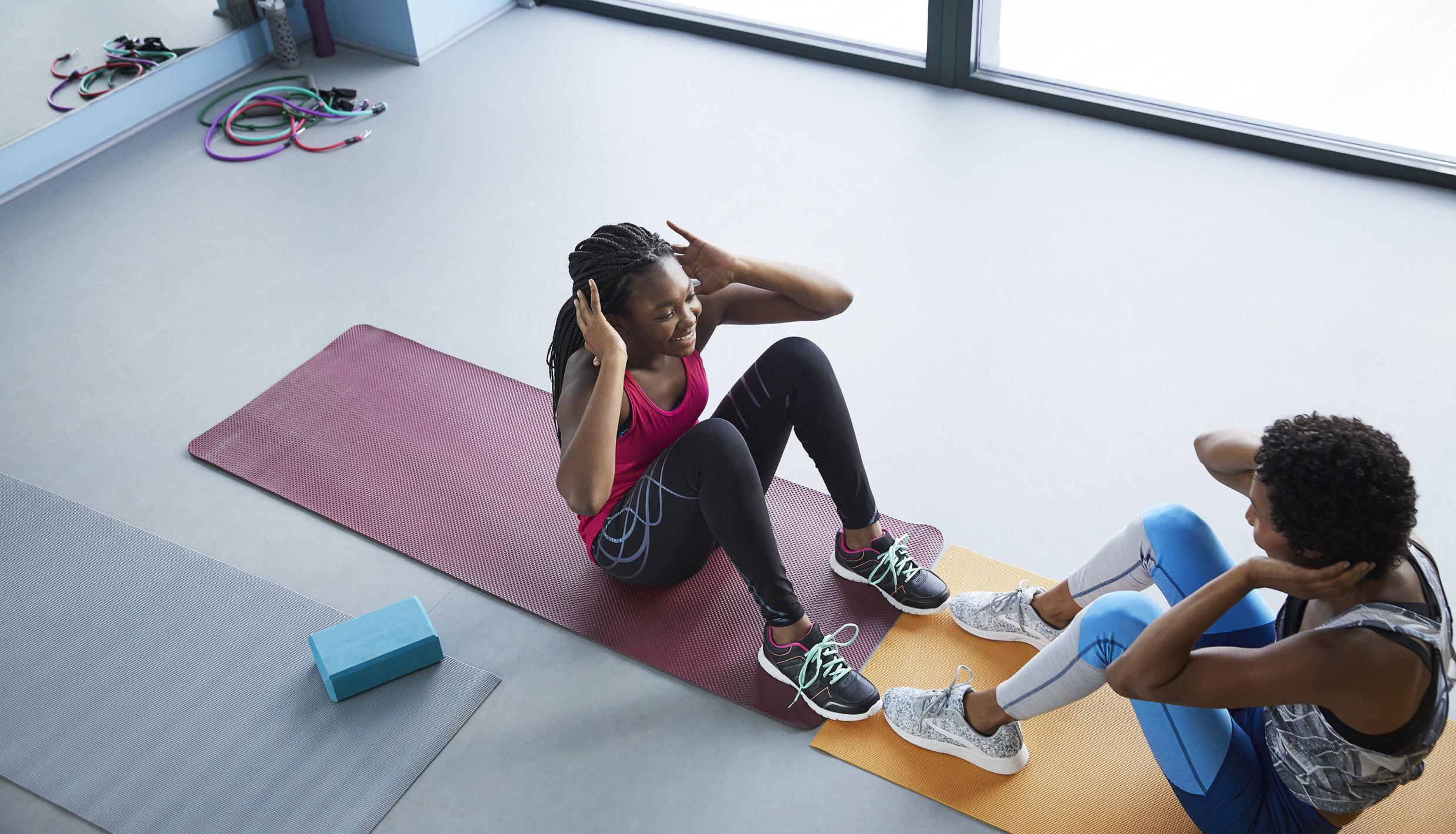 Beginning July 1, 2022 and continuing through August 31, 2022, Active&Fit Direct will waive the $25 enrollment fee for the standard network. 
The Offer
Choose from over 11,600 Fitness Centers and Studios for $25/Month 
The Active&Fit Direct™ program is designed to help you achieve better health through regular exercise at home or the gym. The program allows you to choose from 11,600+ gyms nationwide with flexibility to change any time, for $25 a month.  Simply join by paying your first month's fee and the next month's fee (plus an enrollment fee and and applicable taxes).  After a two-month commitment, participation in month-to-month.
The offer includes:
11,600+ gyms, with the ability to change anytime
7,600+ Premium exercise studios for an additional cost 
4,000+ digital workout videos so you can work out at home or on the go
Activity tracking with 250+ wearable trackers and apps
Enroll your spouse or domestic partner
No long-term contracts
The Active&Fit Direct program is provided by American Specialty Health Fitness, Inc., a subsidiary of American Specialty Health Incorporated (ASH).  Active&Fit Direct is a trademark of ASH and used with permission herein.
The Terms
Sales tax apply.

Individuals must be 18 and over to purchase a membership. 

The Active&Fit Direct program provides for discounted access to fitness centers.  You are obligated to pay for all services from these providers, but will receive a discount from them for included services. The Active&Fit Direct program has no liability for providing or guaranteeing services and assumes no liability for the quality of services rendered. Discounts on products and services available through Active&Fit Direct are subject to change; please consult the website for current availability.

Use the zip code finder on the Active & Fit Direct page to find participating fitness centers near you.  

Fitness centers, amenities and classes vary by location. Not all fitness locations participate.

 

Members may cancel your enrollment on the Active&Fit Direct website after the 2-month enrollment period.  Please refer to the Active&Fit's Program and Website Terms and Conditions for more information.

This is an added-value discount program. Its services and discounts are in addition to, but not included in, the services and benefits covered under your health plan.

The Active&Fit Direct program is provided by American Specialty Health Fitness, Inc., a subsidiary of American Specialty Health Incorporated (ASH).  Active&Fit Direct and the Active&Fit Direct logo are trademarks of ASH and used with permission herein.  Other names or logos may be trademarks of their respective owners.  Fitness center participation varies by location.  
Other important Terms and Conditions apply. Read our disclosure statement, terms of use, and privacy policy before proceeding further.