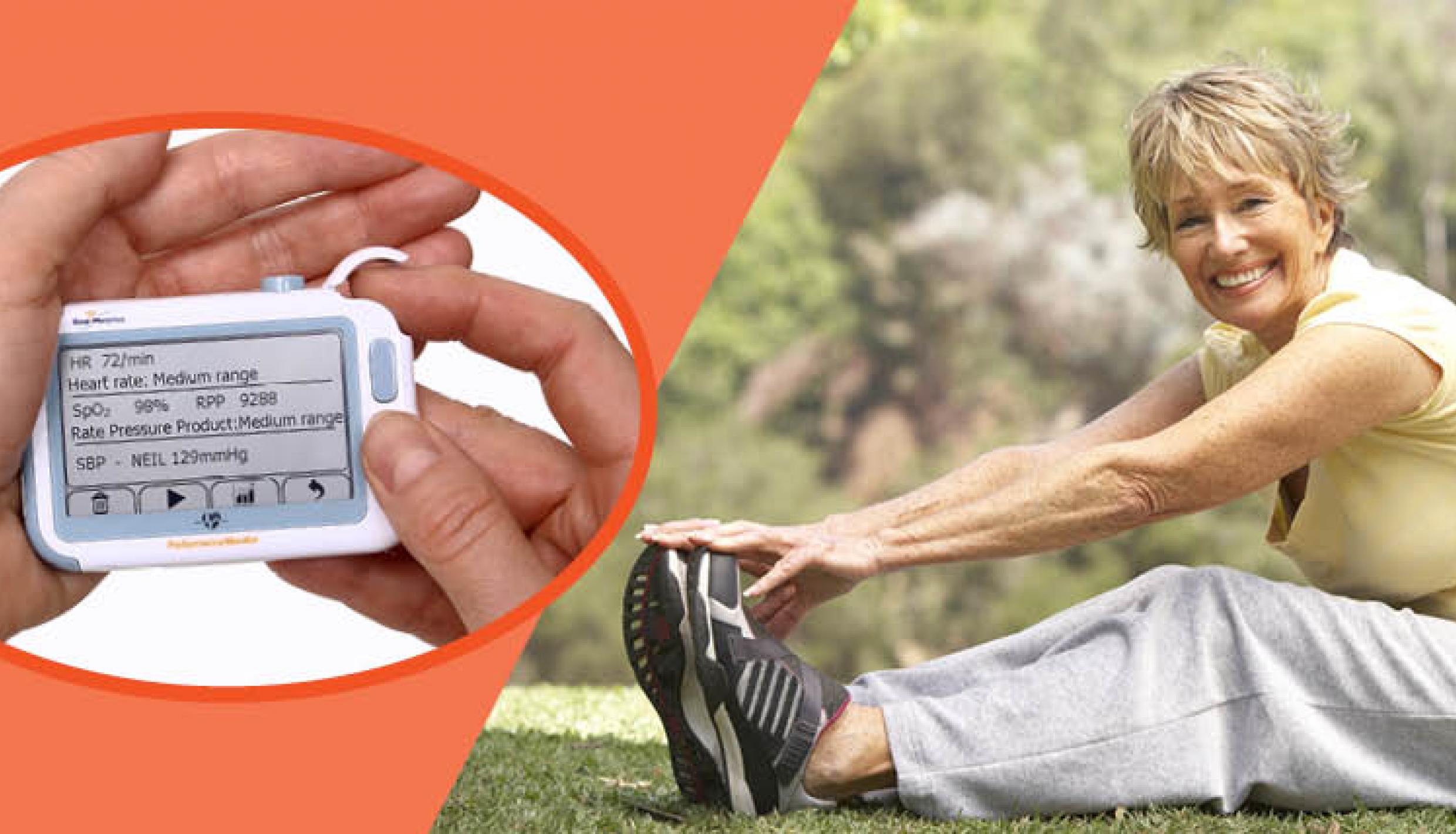 The Offer
Save $75 ($224 Regularly $299) on BodiMetrics Performance Monitor Plus Free Shipping
BodiMetrics Performance Monitor is the only multi-parameter, easy to use, lightweight and portable device on the market.  It captures Heart Rate; ECG Strip; Blood Oxygenation (Sp02), Systolic Blood Pressure (SBP) and Rate Pressure Product (RPP) in less than 30 seconds in the palm of your hand.
BodiMetrics Performance Monitor is based on FDA approved science and algorithms that set it apart from most consumer products for accuracy and reliability.
Main Features of BodiMetrics Performance Monitor
"Body Check" captures ECG, Heart Rate, Sp02, SBP and RPP in one quick and easy test while replacing 4-5 devices and saving you up to 300%.
"Relax Me" reduces stress through active monitoring and breathing exercises based on your Heart Rate Variability (HRV) and ECG that is more reliable than other products on the market.
"Bluetooth Synch" seamlessly connects with your free Apple and Google mobile applications for tracking and sharing via email with family, caregivers, trainers or trusted advisors.
"Pedometer" and "RPP" provides a superior metric for measuring the stress exerted on the cardiac muscle and tracks your daily walk or run including stride, steps, distance and calories burned.
"Reminders" are audio and visual reminders to track your medication schedule, doctor's visits, vitamins or exercise routine so you never miss a critical dosage.  
The Terms
Free Shipping; taxes may apply in some states.
30-day money back guarantee.
To be eligible for a return and refund, your item must be unused and in the same condition that you received it within 30 days of its original purchase.
BodiMetrics is a registered trademark of BodiMetrics.
This offer is only available on the Blue365 website.
Other important Terms and Conditions apply. Read our disclosure statement, terms of use, and privacy policy before proceeding further.