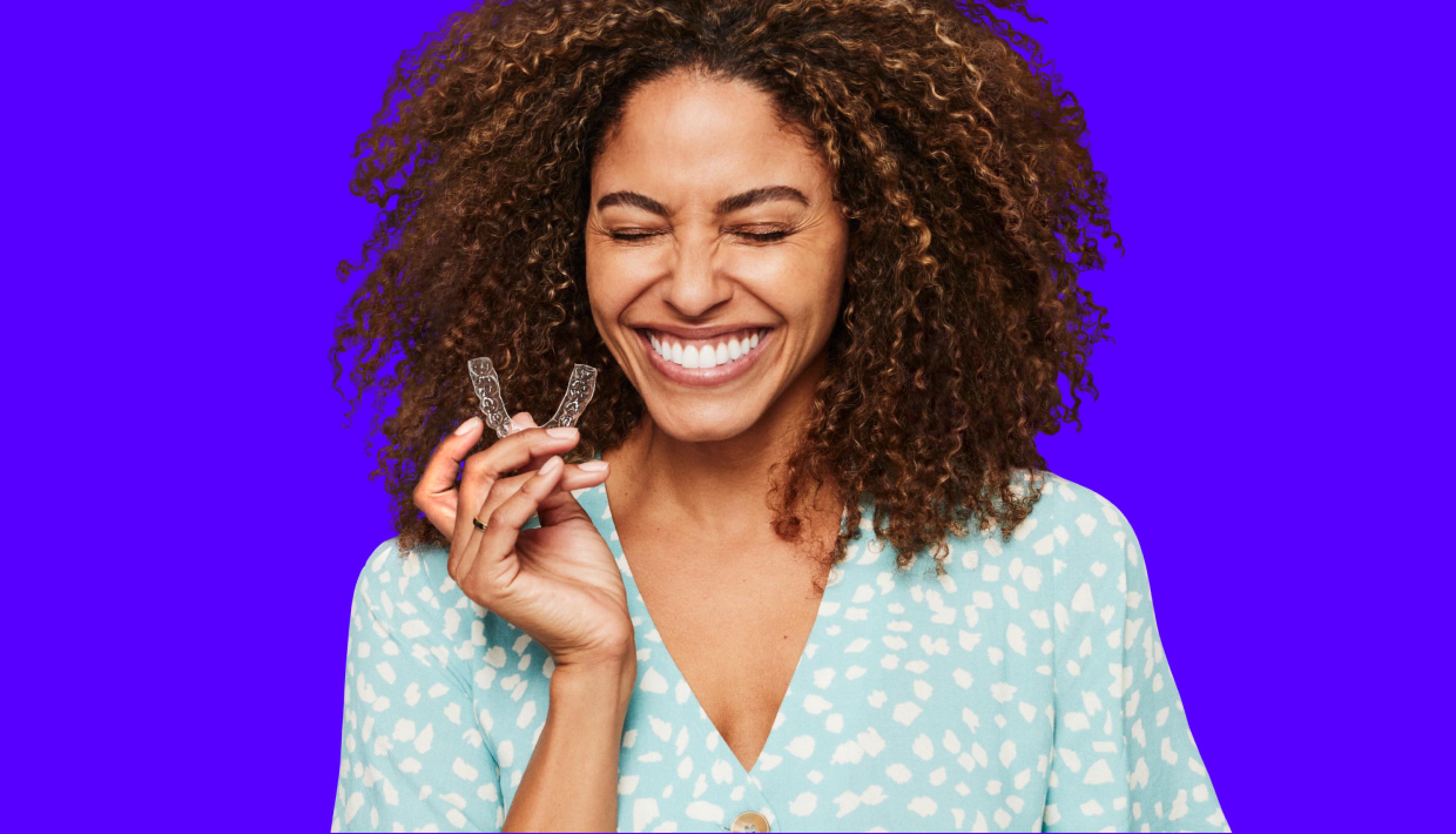 The Offer
Get Started on Your SmileJourney With a Free Scan or Impression Kit Plus $200 Off Aligners
SmileDirectClub believes everyone deserves a smile they love. That is why SmileDirectClub made it easier and more affordable to straighten your teeth.* Their FDA-certified aligner treatment is prescribed, directed, and managed by state-licensed doctors. It can all be done from the comfort of your home. 
SmileDirectClub's treatment plan options are built to fit your lifestyle. Get a new smile in as little as 4–6 months** with SmileDirectClub aligners you wear all day. Or make it easy on your daily routine and straighten your teeth while you sleep with SmileDirectClub Nighttime AlignersTM. Both give you the freedom of round-the-clock access to care without the hassle of regular, in-office doctor's visits.  
It all starts with a free consultation and a 3D scan of your teeth at a SmileShop. Or, if you prefer, SmileDirectClub will send you a kit to create impressions from home. From there, SmileDirectClub works with their network of doctors to develop your personalized treatment plan. You'll get all your aligners sent to you at once and schedule virtual check-ins at your convenience. Throughout the process you'll have 24/7 access to their dental care team for support. And when it's all said and done, your smile is protected for life with their Lifetime Smile Guarantee™.***
 
With this special offer, Blue365 members can save $200 on aligners, plus get a free scan or impression kit. So, why not get started on the smile you've always wanted?
Blue365 Member Pricing
Smile PayTM - $89/Month
Convenient monthly payments
No credit checks. No forms to fill out. 100% approval.
$250 deposit, $89/month or less for 26 months. ($2564 total)****
Single Pay - $2,050
Biggest savings
Easy one-time payment
The Terms
Exhaust all covered insurance benefits first. To determine if you have any covered insurance benefits, call customer service at the toll-free number on the back of your member ID card.
Consult with your doctor before you start any treatment plan. 
If you order the impression kit for home, you will be charged $14 which will be refunded to you once you return it. 
Offer does not stack with other offers. 
* Price comparison does not include additional costs, such as retainers. As treatment is highly individualized, results may not be the same. 
**Typical SmileDirectClub treatment plans are 4–6 months. See SmileDirectClub.com/claims for details. Results may vary. 
***Terms and conditions apply. See SmileDirectClub.com/guarantee for details.  
****SmilePay™ is $89/month for 26 months with $250 deposit ($2564 total). APR varies. See SmileDirectClub.com/pricing/apr-financing for financing details for your state. 
SmileDirectClub is a registered trademark of SmileDirectClub.
This offer is only available on the Blue365 website.
Other important Terms and Conditions apply. Read our disclosure statement, terms of use, and privacy policy before proceeding further.