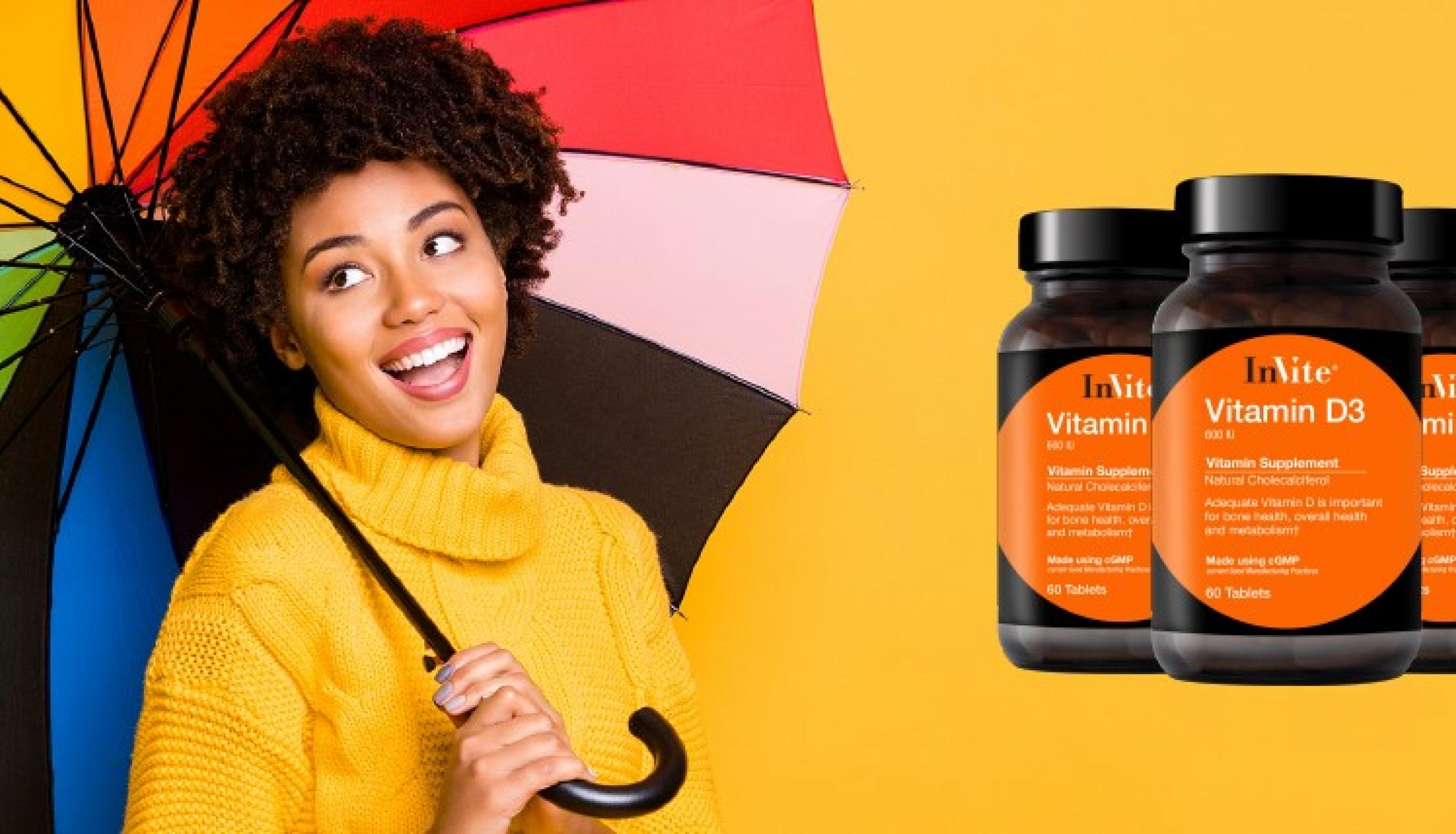 The Offer
50% Off Super Premium Vitamins & Free Vitamin D3 600IU
For over 20 years, InVite® Health's team of healthcare professionals have
developed super premium vitamins and supplements to meet your personal
needs. Now, InVite® Health is the one place you can find all of the
resources you need to support a healthy lifestyle, offering:
Super Premium Vitamins & Supplements
The InVite Health Podcast and Radio Show
Free Nutritional Resources
InVite Fitness Wellness Program
Genetic Health Testing
The InVite Difference:
Non-GMO Vitamins and Supplements
All InVite® products are made following current Good Manufacturing Practices (cGMP)
Employing cutting-edge technology, including Liquid-Filled Vegetarian Capsules, to ensure maximum absorption
Evidence-based doctor & pharmacist formulated and recommended ingredients
All ingredients are testing for purity, safety, effectiveness and freshness
Vitamin D3 600IU
It is estimated that 70% of Americans have a Vitamin D deficiency. This is due to a combination of factors, including low levels of sunlight, obesity and low consumption of foods high in Vitamin D like fatty fish. This vitamin is important for bone health as it helps regulate calcium and for immune support, as it activates T and C cells. Without sufficient Vitamin D levels the immune system cannot function properly to resist infection.
The Terms
50% off retail price is not to be combined with any other offer and is valid on InVite® products only. Free Shipping on orders of $35 or more.
One bottle of Vitamin D3 600IU will be automatically sent in your shipment when you spend $25 or more. One free item per purchase. No additional promo code necessary.
Standard shipping for orders under $35 is $6.95.
Refunds and exchanges will be issued for items returned within 30 calendar days of purchase.
Products may be returned (excluding refrigerated products) with the accompanying receipt within thirty days of purchase to receive a full refund. For products returned after thirty days or if the product is used or opened, customer will be issued a store credit. Please call Customer Service between 9am-5pm EST for more information at (800) 349-0929.
InVite Health is a registered trademark of InVite Health, Inc.
This offer is only available on the Blue365 website.
Other important Terms and Conditions apply. Read our disclosure statement, terms of use, and privacy policy before proceeding further.