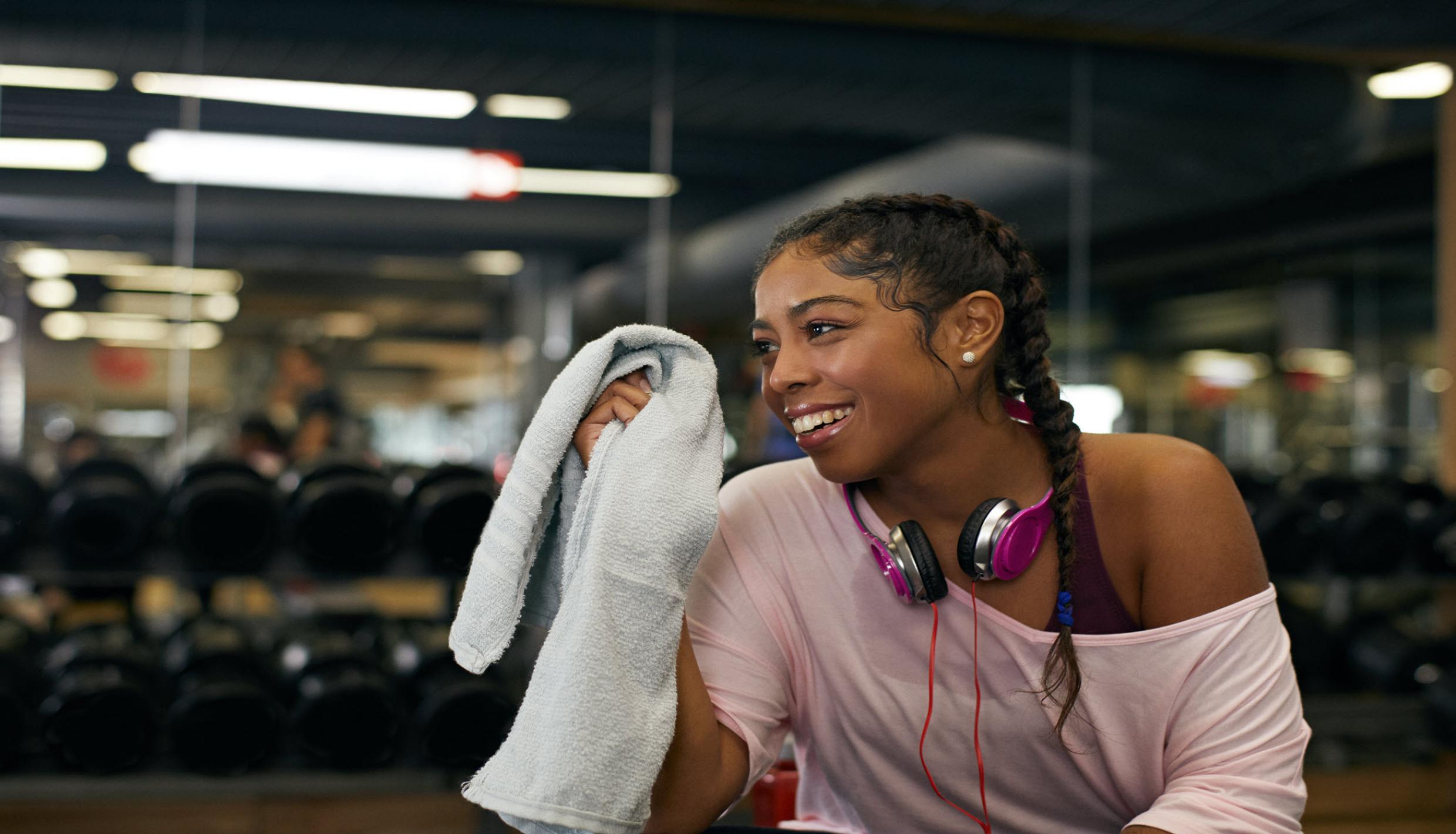 The Offer
Access to Fitness and Wellness Providers Including Gyms, Virtual Personal Training, Online Therapy and More for as Low as $19.99 Per Month
Gympass is a discovery platform that helps you stay active and practice wellness anytime, anywhere — starting at just $19.99 a month.
We empower you to lead a healthier lifestyle by connecting you to a variety of fitness and wellness partners with one Gympass membership. Blue365 members receive exclusive pricing to experience everything we have to offer.
What's included in a Gympass membership:
Access to 11,000+ gyms and studios nationwide* including Life Time, F45, Blink Fitness, SNAP Fitness, Barry's, SoulCycle, [solidcore], and many more

Live-streamed and on-demand classes from your favorite gyms, studios, and instructors

1-on-1 personal training sessions via video call with certified trainers

Online mental health support, including 1-on-1 sessions with certified mental health professionals depending on the tier selected

Nutrition tips, recipes, and meal plans through our partners

Flexibility! All plans are month-to-month with no signup or cancellation fees

Unlimited access to a network of app partners across categories: Calm, Fiit, Wellness Coach, ifeel, Healing Clouds, NEOU, and more
*Check with the gym and/or your local health authorities for guidance on COVID-19 questions.
*Partner locations will vary by location. To consult everything available within each Gympass plan, access the Gympass platform after verifying your eligibility following the steps detailed below.
Blue365 Member Pricing
Blue365 Member Pricing

| Tier | Price per Month | Apps Available | Monthly Sessions with Elite Personal Trainers |
| --- | --- | --- | --- |
| Starter | $  19.99 | 25+ | 8 |
| Basic | $  29.99 | 30+ | 8 |
| Bronze | $  59.99 | 30+ | 8 |
| Silver | $  89.99 | 40+ | 8 |
| Gold | $169.99 | 40+ | 8 |
| Platinum | $249.99 | 40+ | 8 |
| Diamond | $349.99 | 40+ | 8 |
The Terms
Partner facilities and included amenities available vary by location. Consult everything available as part of a Gympass membership within the Gympass app after verifying your eligibility.

Memberships are per individual, not per family. Each individual must purchase their own membership. Family rates are not available.

Individuals must be 18 and over to purchase a membership.

Members may cancel their Gympass membership without any penalty or further obligation at any time within the Gympass app before their monthly auto-renewal date. Gympass will not refund any monies paid pursuant to the contract after the start of each membership period.

Terms and conditions apply. Read the Gympass 

Terms of Service

and

Privacy Policy for full details.

Gympass is a registered trademark of Gympass US, LLC, and/or its subsidiaries and/or affiliates in the USA and/or other countries.  All other brand names, product names, registered trademarks, or trademarks are the property of their respective owners, which are in no way associated or affiliated with the Blue Cross and Blue Shield Association.

This offer is only available on the Blue365 website.
Other important Terms and Conditions apply. Read our disclosure statement, terms of use, and privacy policy before proceeding further.